August 5, 2016
Fire System Upgrade. Ohana Control Systems (OCS) has had to add the 37th floor, Tower 2, as a second pilot floor. 37-2 is typical of the majority of our residential floors, whereas 38-2, with its dropped ceiling, is not.
OCS will work in the 37-2 units on Wednesday, 8/10/16, through Friday, 8/12/16, following the same pattern they established on 38-2.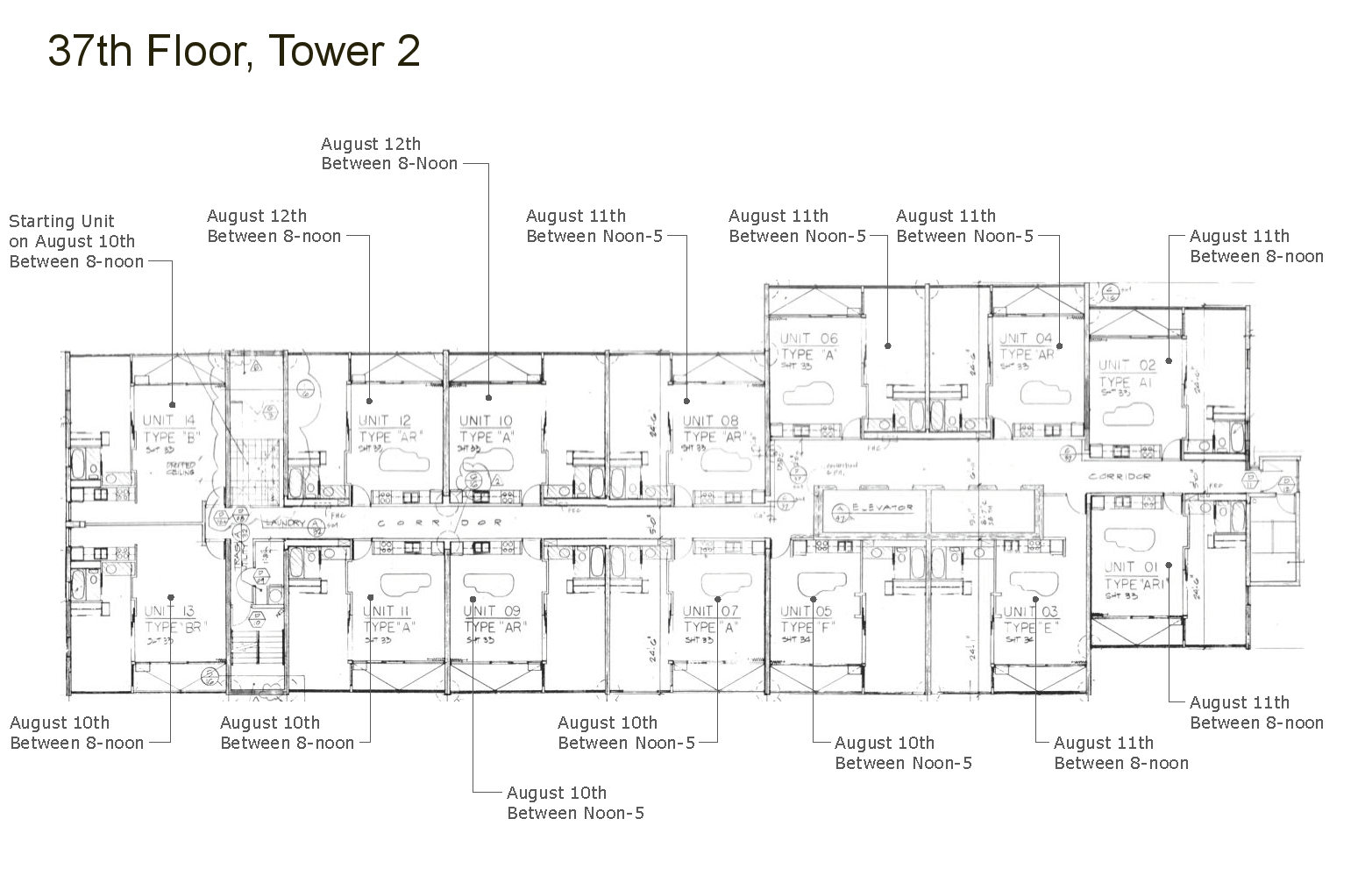 We expect OCS will have sufficient information after they complete 37-2 to provide us with a detailed schedule for the duration of the project.
Drain Line Replacement. We are approaching the end of the Tower 1 13-stack drain line replacement. Next week Maintenance will begin preliminary inspections of units in the 14-stack of Tower 2, preparatory to starting work on August 25.
The work should take about four months, with scheduled completion December 17. The final stack of corner units is the Tower 1 14-stack. Work is scheduled to start on that stack December 15.
Once the corner units have been completed, we will return to the interior stacks to complete the project by replacing the remaining original sanitary lines.